Service of the ancient, solid silver gilt in its wooden case, Minerva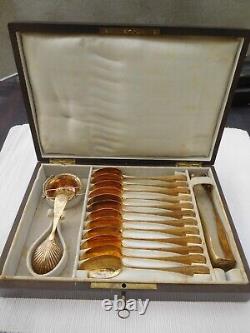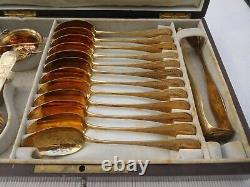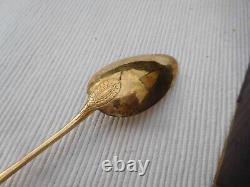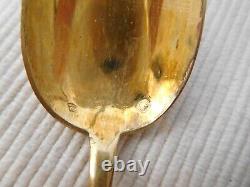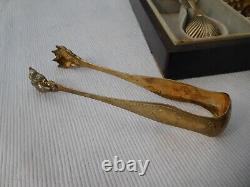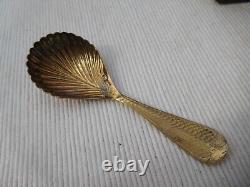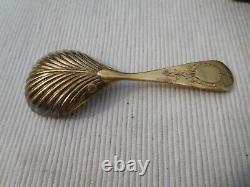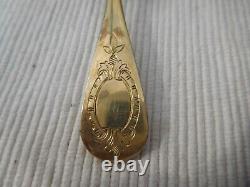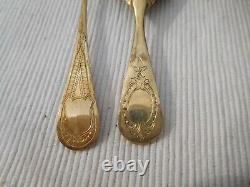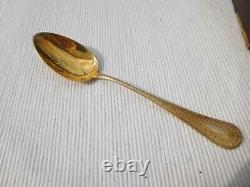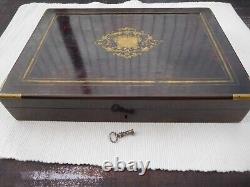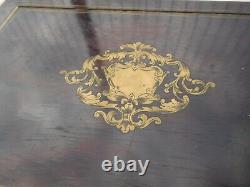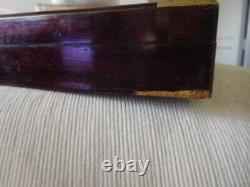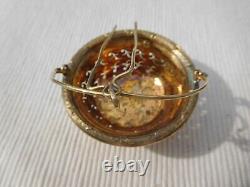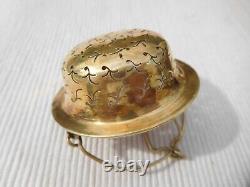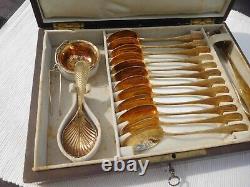 Ancient tea service in solid silver, vermeil. The silver pieces alone weigh 263 grams. The complete set weighs 810 grams. It is made of excellent quality mahogany veneer wood. It measures 27 x 19 x 5 centimeters, has its key, and is functional.
There is a slight lack of veneer on the lower left side (see photo). Complete service in very good condition.