ANTIQUE SOLID SILVER CANDLESTICK with MINERVE HALLMARK ORFÈVRE TETARD FRERES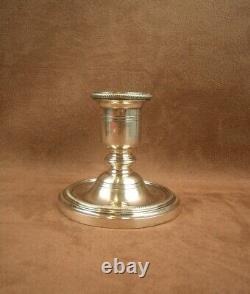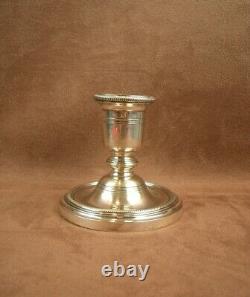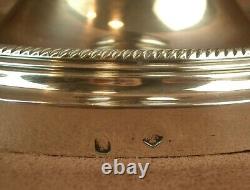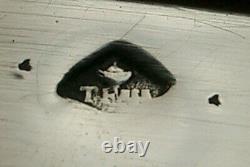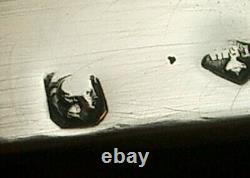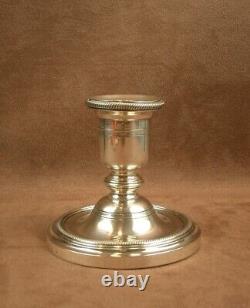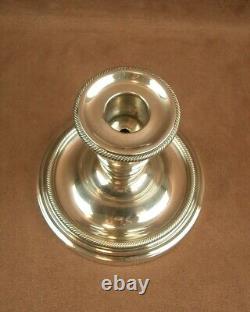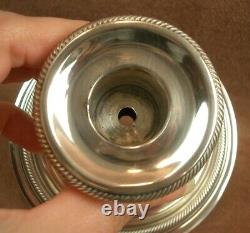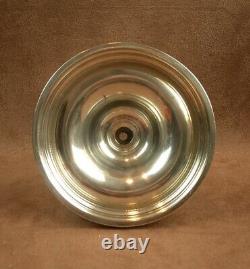 ANCIENT SILVER SOLID SILVER CANDLESTICK. IT BEARS THE MINERVA 1st TITLE HALLMARK AND THE TETARD FRERES SILVERSMITH HALLMARK.
The center of the socket seems to have been pierced, apart from that it is in excellent condition. Height: 10.2cm Base diameter: 11cm Weight: 204g.