Natural Blue Sapphire, Sterling Silver, Large Ancient Cross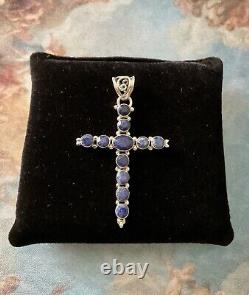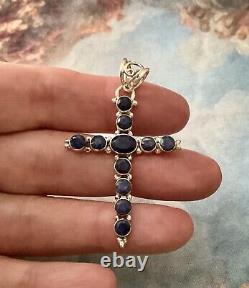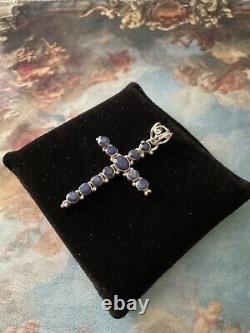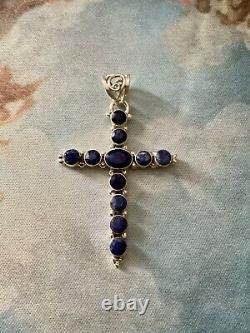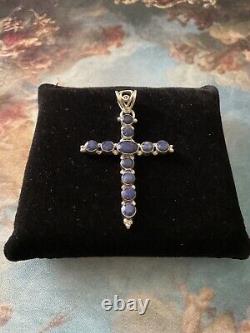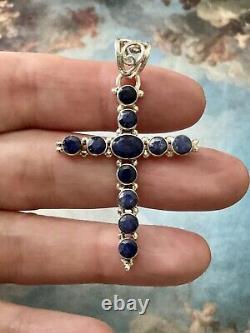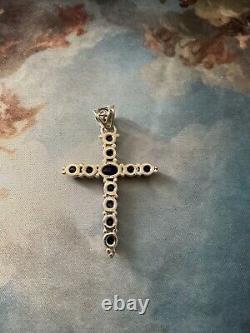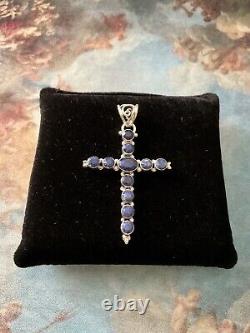 NATURAL BLUE SAPPHIRE, SOLID SILVER, LARGE ANCIENT CROSS. ART DECO ELEGANT LARGE CROSS PENDANT IN SOLID SILVER AND GENUINE AUTHENTIC SAPPHIRE.
VERY BEAUTIFUL DESIGNER JEWEL, ENTIRELY HANDMADE, INCLUDING THE SAPPHIRE CUTTING. 11 NATURAL SAPPHIRES, 10 ROUND SAPPHIRES OF 4 mm AND ONE CENTRAL SAPPHIRE, OVAL SIZE: 7 x 5 mm. DIMENSIONS: 53 X 33 MM.