RARE ANTIQUE 18th Century Sterling Silver Gold Diamond Green Stone Ring with Emerald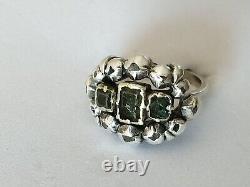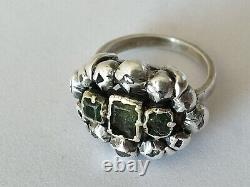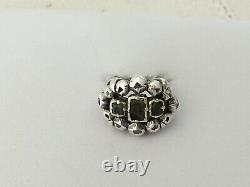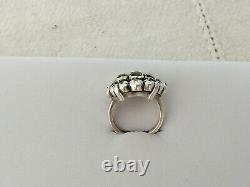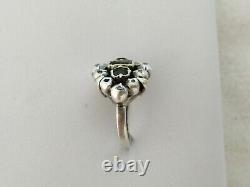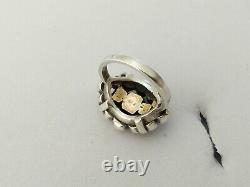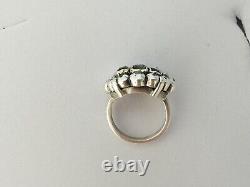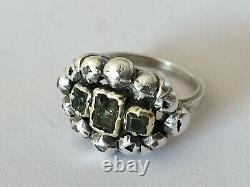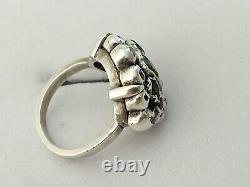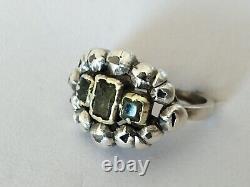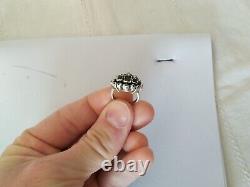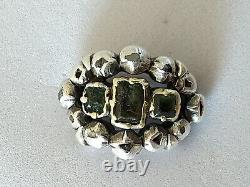 Very ancient ring from the 18th century. Made of solid silver, with small diamond chips.
For a small finger, size 46-47. Inner diameter of the ring is 15mm.
Dimensions of the top part are 19.5mm x 15mm, weight is 7.1g. The setting of the green stones is in yellow gold or vermeil.
The underside as well (see photo 7). It should be noted that 4 diamond chips are missing. Two of the 3 green stones are broken and the third one is scratched. Beautiful ring to be restored. Shipping worldwide by registered mail.