Ancient Religious Silver Medal: Vintage Sterling Silver Religious Medallion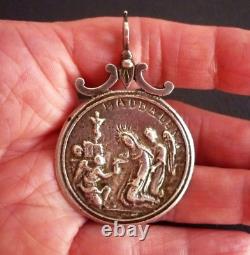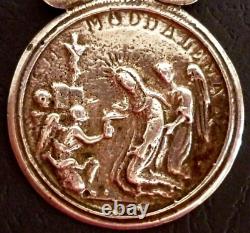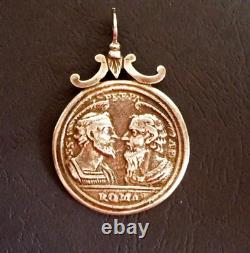 Ancient Religious Medallion, Vintage SILVER Pendant. Medal of Mary Magdalene, the Holy Women at the Tomb at the dawn of the Resurrection of Christ. Medal of Saints Peter and Paul, Marked ROMA.
These two reliefs represent the birth of the Catholic Church with the close disciples of Christ, women and men, chosen by him before his death or at his Resurrection, as Apostles to spread the Good News of the Gospel throughout the world. EXCEPTIONAL 17th century Jewel with.