Translation: Antique rare solid silver and crystal jam cabinet, 19th century, Massat Brothers silversmith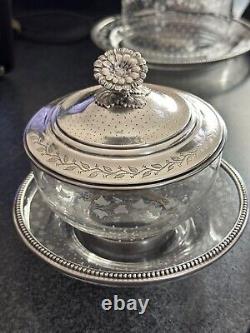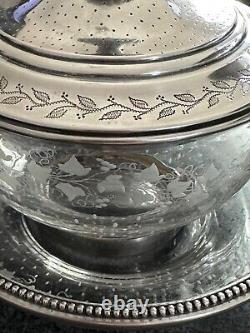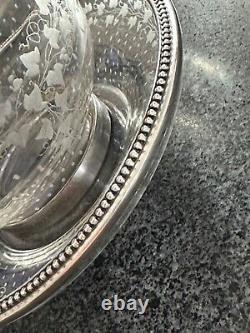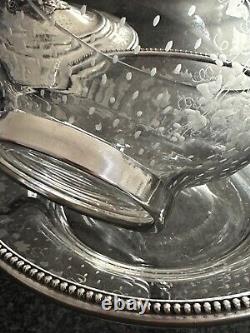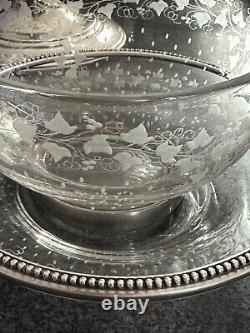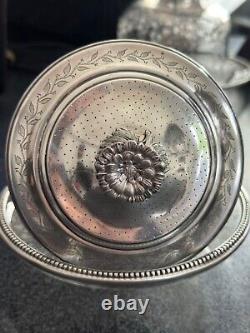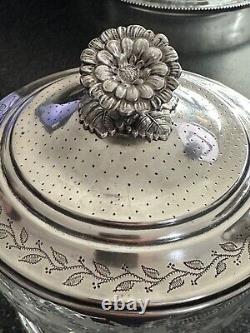 Ancient and beautiful silver and crystal jam jar from the 19th century, signed with the hallmark of the Massat Frères silversmith and the Minerva hallmark. The crystal is finely engraved with rice grain motifs and graceful vine leaves on the bowl and its saucer, whose mount is adorned with pearls. This jam jar also features an elegant silver cover, adorned with a floral handle as well as a frieze of foliage and a scattering of small dots. Some small signs of use on the underside of the saucer, the set is in good condition, see photos above.
Dimensions: saucer diameter 16 cm, height 3.2 cm, jam jar diameter 12.8 cm, height 12.9 cm, total height 13.5 cm.