19th century solid silver bracelet + blood jasper antique silver jewelry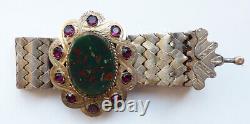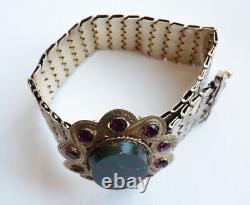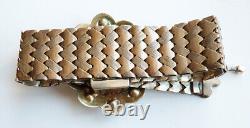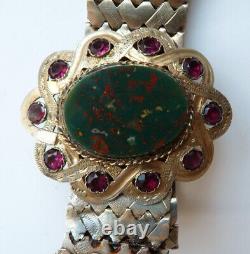 Vermeil bracelet (gold-plated sterling silver) + blood jasper + purple garnet stones. "Tête de sanglier" hallmark (old French hallmark for 800 silver).
Medallion dimensions: 4.3 x 3.5 cm. Gross weight: 34.1 g. The ribbon does not stay locked. A solder near the ribbon handle.
Possibility of hand delivery in Paris 9th arrondissement.